Scientists Meet Scientists – TUM-IAS Wednesday Coffee Talk by Franziska Poszler "Fair risk distributions among traffic participants: How to implement ethics within autonomous vehicles"
Events, WCT |
---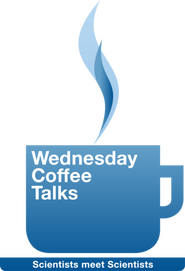 On June 14, 2023, Franziska Poszler, Research Associate at the Peter Löscher Chair of Business Ethics at TUM will talk about "Fair risk distributions among traffic participants: How to implement ethics within autonomous vehicles."
Abstract:
Autonomous vehicles (AVs) will independently take over decisions in traffic such as when to brake or how much distance to keep from other vehicles and road users. These decisions by AVs will carry ethical dimensions and are of normative significance, namely: By choosing a specific trajectory (especially in accident situations), AVs implicitly distribute risks that different traffic participants are exposed to on the road. This presentation will summarize the results of the interdisciplinary ANDRE project, which aim was to investigate if/how is it possible to integrate ethical behavior into path and behavior planning of an autonomous vehicle. For example, we will talk about an ethical trajectory planning algorithm for AVs that the research team developed and tested in a simulation.
Related TUM press release: Autonomous driving: New algorithm distributes risk fairly
Date: June 14, 2023
Time: 13:00 CEST (until approx. 14:00)
Location: online
Registration: The TUM-IAS Wednesday Coffee talks are currently held online via Zoom. To register and to receive the Zoom link, please send an email to events@ias.tum.de.

THE TUM-IAS WEDNESDAY COFFEE TALKS
To enable our ever-growing international community to participate, the TUM-IAS Wednesday Coffee Talks are currently held online via zoom.
Would you like to receive regular updates on the TUM-IAS Wednesday Coffee Talk and the online link? Just send a short note to events@ias.tum.de.
An overview on upcoming and past TUM-IAS Wednesday Coffee Talks can be found at the TUM-IAS Wednesday Coffee Talk Overview.
---