Scientists Meet Scientists – TUM-IAS Wednesday Coffee Talk by Prof. Tim Büthe: "War, Peace and Interdependence: Lessons from 1914 for Understanding Ukraine in 2023"
Events, WCT |
---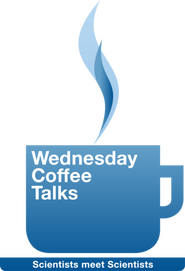 On February 8, 2023, Prof. Tim Büthe (International Relations, TUM) will talk about "War, Peace and Interdependence: Lessons from 1914 for Understanding Ukraine in 2023".
Abstract:
Economic interdependence is supposed to make the military escalation of international conflicts more costly and hence less likely – and the peaceful resolution of those conflicts more likely. Yet, high levels of interdependence did not prevent World War I in 1914 nor the Russian invasion of Ukraine in 2022. Why? Prof. Büthe presents the results of historical research from July 1914, when European powers escalated lingering political conflicts into a military conflict that became World War I, to analyze why economic interdependence did not provide a sufficient safeguard to ensure peaceful conflict resolution. The findings provide insights into where German foreign policy in recent years went wrong (and where it didn't) in putting great trust in economic interdependence as a force for peace.
Date: February 8, 2023
Time: 13:00 (until approx. 14:00)
Location: online
Registration: The TUM-IAS Wednesday Coffee talks are currently held online via Zoom. To register and to receive the Zoom link, please send an email to events@ias.tum.de.

THE TUM-IAS WEDNESDAY COFFEE TALKS
To enable our ever-growing international community to participate, the TUM-IAS Wednesday Coffee Talks are currently held online via zoom.
Would you like to receive regular updates on the TUM-IAS Wednesday Coffee Talk and the online link? Just send a short note to events@ias.tum.de!
An overview on upcoming and past TUM-IAS Wednesday Coffee Talks can be found at the TUM-IAS Wednesday Coffee Talk Overview.
---