Rudolf Mößbauer Tenure Track Assistant Professorship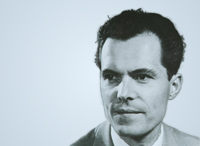 Target Group
Within the comprehensive TUM Faculty Tenure Track system, TUM-IAS created a special fellowship offering merit-based academic career options from the appointment as Assistant Professor through a permanent position as Associate Professor and on to Full Professor. Rudolf Mößbauer Tenure Track Professorships are intended for outstanding, high-potential early-career scientists who have already achieved a major scientific or technological breakthrough and who have the ambition of developing a new field of endeavor when joining TUM (as a Tenure Track Assistant Professor).
Background
This Fellowship is named after TUM professor Rudolf Mößbauer (1929-2011), who was awarded the Nobel Prize in Physics in 1961 for his research concerning the resonance absorption of gamma radiation and his discovery in this connection of the effect that bears his name.
Aim
TUM-IAS Fellows are expected to develop independent and vigorous programs, including the acquisition of research funds and the societal positioning of their fields. Besides the development of their research, Fellows are expected to participate in TUM-IAS programs and organize activities in order to contribute to the intellectual life of the Institute and the university. Furthermore, candidates should be committed to excellence in undergraduate/graduate teaching and in supervising PhD candidates, although the emphasis of the professorship lies in the creative development of the proposed new field of science and/or technology.
Funding
The Rudolf Mößbauer Tenure Track Professorship consists of a salary according to the W pay scale (initially grade W2) for up to six years, the funding of a research assistant (TV-L E 13), and an expense account for research support. TUM-IAS Fellows will be given a maximum degree of freedom as to how they utilize these funds (within bounds set by funding agencies; the funds are administered by TUM-IAS) and their time.
Tenure Track career path
After positive evaluation in the sixth year, the Rudolf Mößbauer Tenure Track Fellow is tenured on an Associate Professor level. Tenure evaluation may be initiated after a minimum of three years only in exceptional cases, justified by extraordinarily outstanding achievements or in regard of particularly strategic significance in shaping the university's profile.
Eligibility criteria
Doctorate or comparable academic degree (PhD or equivalent), completed with distinction in an area of research appropriate to the TUM research portfolio.
Two years of postdoctoral experience during which the applicant has achieved scientific independence.
Strong scientific track record documented by a comprehensive list of academic publications for internationally reviewed journals and/or publishing houses, depending on the practices of the field of expertise.
International research experience,
Teaching skills at university level and additional academic achievements (according to Art. 7 and Art. 10 BayHSchPG).
Excellent knowledge of the English language.
How to apply
Please send in the following documents:
a statement of purpose describing the research and teaching goals and strategies of the planned professorship, including how the proposed program would be instrumental in (strongly) innovating the research environment at TUM,
a CV (including third-party funding and list of courses taught),
a list of publications including three selected reprints,
one letter of recommendation, and the names and addresses of three references.
For the complete list of documents required please see the individual calls which will be published on the TUM-IAS website. Applications are to be submitted online. TUM-IAS follows the TUM Faculty Tenure Track Entry Evaluation procedure (please see the document "TUM Faculty Recruitment and Career System") to evaluate the quality of the proposals. Decisions will be mailed within nine months.