Carl von Linde Fellowship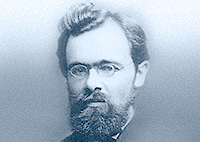 Target Group
The Carl von Linde Fellowship is aimed at TUM professors who have made excellent, internationally recognized achievements in research and who wish to pursue research work of particular originality and a high degree of innovation ("high risk - high gain"), preferably in an interdisciplinary team with other TUM-IAS Fellows.
Background
The Fellowship is named after TUM professor Carl von Linde (1842-1934), who invented the air liquefaction and founded the "Linde's Eismaschinen" company in 1879.
Aim
Carl von Linde Fellows are expected to provide substantial scientific leadership towards the creation of new research areas at TUM, and to contribute substantially to the intellectual life of the Institute and the university.
The Institute awards up to two Carl von Linde Fellowships each year.
Duration
The Carl von Linde Fellowship lasts two years, along with the opportunity to fully devote time to the development of the new research area.
Funding
Support for Carl von Linde Fellows consists of €250,000 with a duration of two years. The Carl von Linde Fellows can be released from teaching duties if desired, in which case a substitute professorship can be financed from the funding to provide teaching.
How to apply
The President of TUM and the TUM-IAS Director agree on suitable candidates for the Carl von Linde Fellowships, taking into account university-strategic considerations. Following a decision by the TUM Management Board, candidates are presented to the TUM-IAS Board of Trustees for evaluation. After the Board's approval, the Carl von Linde Fellows are appointed by the President of TUM and the TUM-IAS Director.