Carl von Linde Senior Fellowship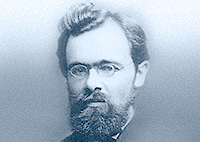 Target Group
Active TUM faculty members with a distinguished track record in research who intend to develop innovative, high-risk topics in their scientific research areas, if possible within a trans-disciplinary team, are eligible to become Carl von Linde Senior Fellows. Carl von Linde Senior Fellows should be well-established within the TUM network with at least three years of experience as a TUM professor.
Background
This Fellowship is named after TUM professor Carl von Linde (1842–1934), who invented the air liquefaction and founded the "Linde's Eismaschinen" company in 1879.
Aim
Carl von Linde Senior Fellows are expected to provide substantial scientific leadership towards the creation of new research areas at TUM, and to contribute substantially to the intellectual life of the Institute and the university.
The Institute awards up to two Carl von Linde Senior Fellowships each year.
Duration
The TUM-IAS offers Fellowships lasting three years, along with the opportunity to fully devote time to the development of the new research area, completely unrestricted by teaching obligations, non-relevant administrative functions or – in the case of the Medical School – clinical obligations. The applicant may plan the duration of the Fellowship according to his/her requirements.
Funding
Support for Carl von Linde Senior Fellows consists of a qualified substitute professorship for up to three years. Additionally, max. €50,000 of financial support for travel, consumable supplies, and other research related costs such as the organization of workshops etc. can be allocated to the Fellowship if required. This further funding requires an application to the TUM-IAS office and will be granted on the basis of quality, need and availability of funds. Fellows will be given a maximum degree of freedom as to how they utilize these funds (administered by TUM-IAS) and their time.
How to apply
It is currently not possible to apply for a Carl von Linde Senior Fellowship.